Aisatsu is an app that is designed for tea enthusiasts which aims to drives sales for tea vendors.
problem

to solve 
How to record our tea collection and every brewing setting associated.
this app is for
Tea enthusiasts mostly but anyone who wants to enjoy tea at its best.
version
1.0 available on the app store
One thing i noticed about tea and its consumption is that
many different tea varieties comes with different characteristics
such as a
brewing time and a brewing temperature

.
These are not details, a green Sensha would be destroyed if brewed around 90 degrees Celsius and most of the Oolong teas from Taïwan would be way too strong if brewed around three minutes.
As alway
s when workin
g a product, I place users at the core of design:
Why would they use a tea app
, what would they expect from it ?
A start point would be to fill the minimum requirement for tea enthusiasts : provide a
collection of their teas
and for each tea, the minimum setup :
brewing time and temperature
.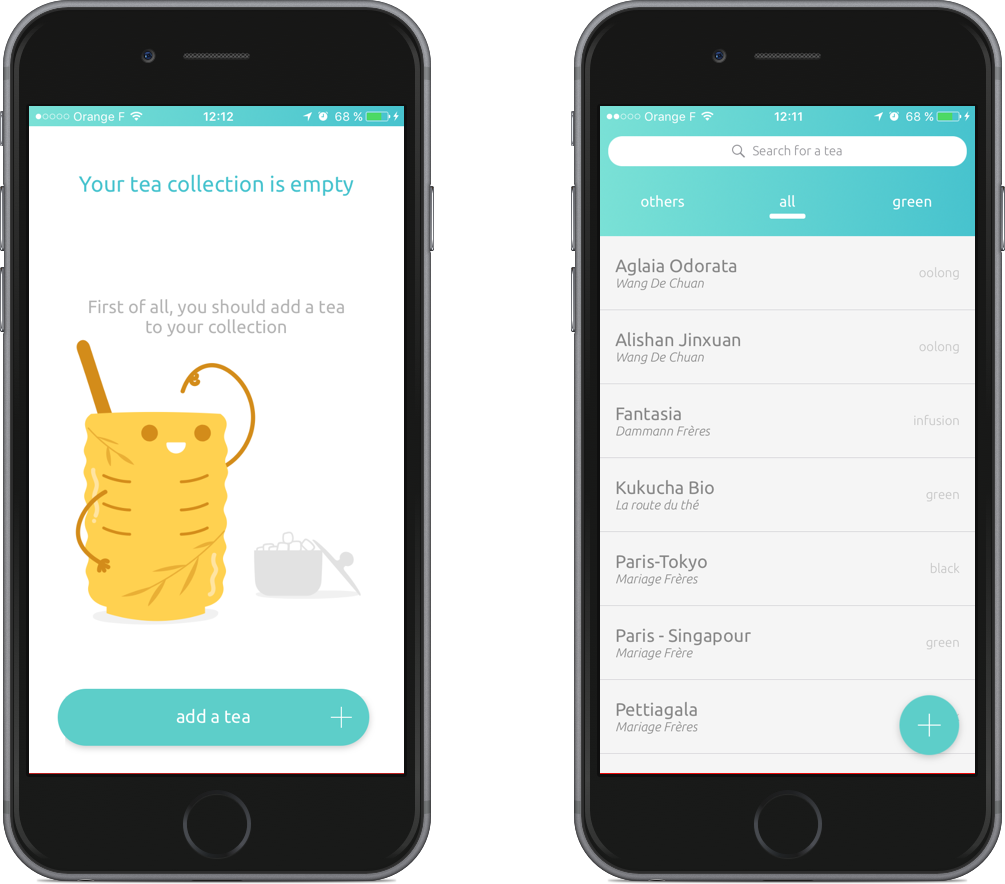 The primary idea was to
provide a catalog
so users can select teas from multiple brands or distributors and grow their collection. Each tea comes with an ideal brewing time and temperature and the app provides a timer so you don't have to quit the app to prepare your tea.
The first step is that users manually add their teas in their own collection. Next, we should construct a tea database to help people adding teas in their collection even more easily. 
Basically, pick a tea in your collection, check the temperature, put water in the teapot, launch the timer.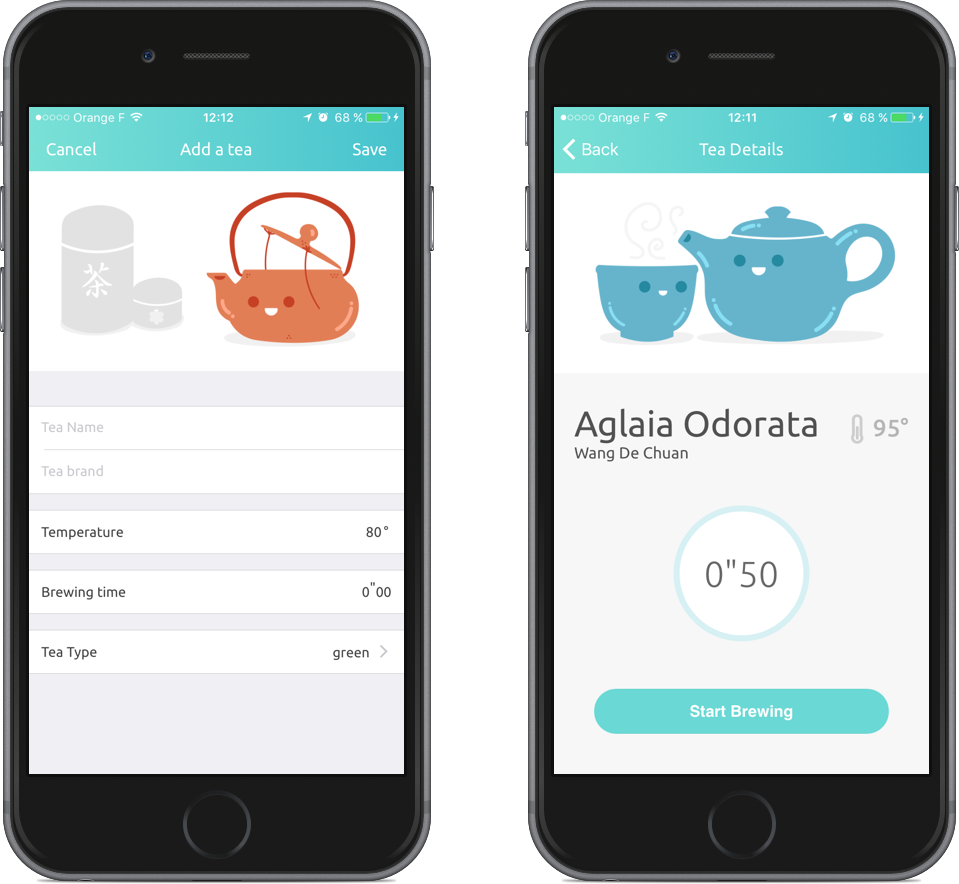 - Create a tea database
As everyone is recording its own tea collection, some brands and teas are quite common. A collective database could simplify and shorten the input in the app.
The cool illustrations are from
Ben Renaut
, you can check his work
here
.